Faculty Lecture Series
Each academic year, individual faculty members have the opportunity to share their professional work and interests with colleagues and the community through the Faculty Lecture Series.
---
Past Lectures
Past Faculty Lectures can be viewed in DigitalCommons@Linfield.
The Contrade of Mount Etna: Among the World's Oldest and Newest Terroir
Presented by Toni Ketrenos, Instructional Associate in the School of Business
Wednesday, April 13, 2022
7-8 p.m. on the Linfield University YouTube channel
Viticulture and winemaking took root on the slopes of Mt. Etna at least 3,000 years ago. Pliny the Elder, Homer, and Virgil all praised the quality of its wine. In the 18th century, Etna growers benefitted from prosperous trade with Great Britain and other northern lands lacking domestic wine production. By the 1960s, however, production slowed to just a trickle and by the '80s production in the old stone palmento was outlawed. Then suddenly in the early 2000s, Etna wine became once again as hot as the gas and cinders that burst periodically from the volcano's crater. Wine Studies Instructor Toni Ketrenos will explore the soil, grapes, and economic factors that make—and break—a wine region.
Simulation in Higher Education: Collaboration across Academic Programs
Presented by Heidi Johnston, Associate Professor of Nursing in the School of Nursing
Wednesday, February 16, 2022
7-8 p.m. on the Linfield University YouTube channel
The benefits of simulation-based learning are well documented. Simulation can provide students experiential learning opportunities reflective of the real world they will be entering. Academic programs can partner together using simulation to provide valuable learning experiences for students that encourages diverse perspectives, creativity, critical thinking, communication, and collaboration.
Partisan Perceptions of Why Mainstream Journalism is Unreliable and Why 'Alternative Media' Are Better
Presented by Jennifer Rauch, Visiting Professor of Journalism and Media Studies in the College of Arts and Sciences
Wednesday, October 20, 2021
Watch it on the Linfield University YouTube channel
Many people today say they trust alternative media as news sources more than they trust the traditional, legacy press. But what do people mean by "alternative media" and why do they perceive them as being more credible than mainstream news organizations? This faculty lecture gives an overview of Jennifer Rauch's 15-year research project examining how political activists and other engaged audiences critically evaluate their news environments, from her book Resisting the News (Routledge, 2021). The presentation shares the unique voices of alternative-media fans and paints a layered portrait of liberal and conservative critiques of journalism. Through a variety of data-collection methods, including focus groups, media-use diaries, and surveys, Rauch's work offers a distinctive view of the problems of journalism today—and how to fix them.
Caring for the Climate Changed: Health, Environment, and Policy for the Common Good
Presented by Gary Laustsen, Professor of Nursing
Wednesday, April 21, 2021
Watch it at DigitalCommons@Linfield
The influences of a changing world climate are not restricted by political or geographic borders and human health is substantially impacted by quality of our environment. Environmental degradation has a disproportionate impact on persons with less immediate access to financial and social power. This presentation will look at some of the health impacts of climate change, air and water quality, and toxic chemical exposure. Examples from Oregon will demonstrate the need for local engagement. Recommended actions by social and healthcare leaders include work to build environmental health literacy and empowerment, advocacy for regulatory protection and enforcement, and environmental engagement within healthcare, educational, and social systems.
Research Explorations in Genomics--Developing and Supporting Student-Scientist Partnerships at Linfield and Beyond
Presented by Catherine Reinke, Associate Professor of Biology

Wednesday, March 17, 2021
Watch it at DigitalCommons@Linfield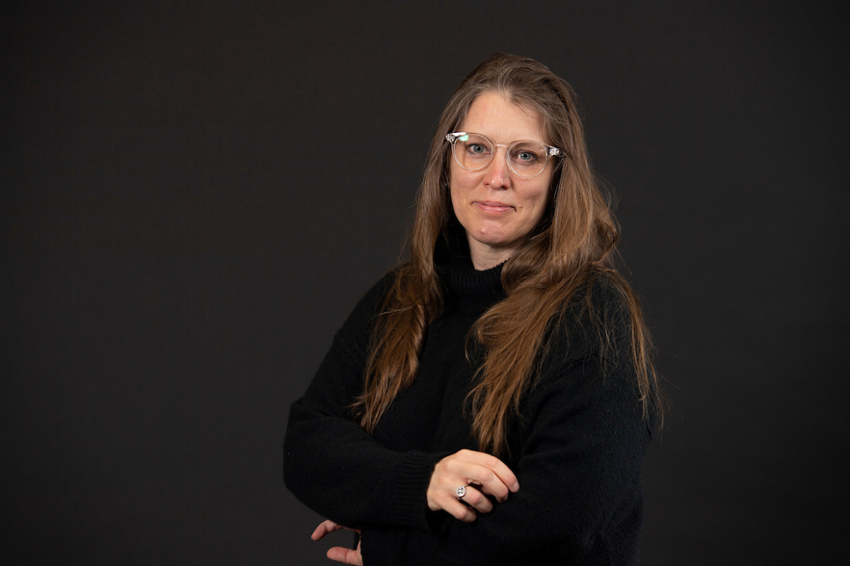 New technologies spark innovative experimental approaches in biology. Publicly available genome sequences and web-based bioinformatics tools have enabled geneticists to shift discovery from the lab bench to the laptop. Since 2012, Linfield students have contributed to comparative genomics research with scientific collaborators connected through the Genomics Education Partnership (GEP). The GEP is an international group of scientists crowd-sourcing genomic data analysis to explore unanswered questions in molecular genetics and evolutionary biology. As a GEP Steering Committee member and Co-director of New Member Training, Dr. Catherine Reinke has developed a virtual faculty training program which aims to double the GEP faculty membership over the next five years, significantly expanding the numbers of undergraduates engaged in low-cost, course-based undergraduate research in biology far beyond the current 1,300 GEP students/year.
Disability and the COVID-19 Pandemic
Presented by Elizabeth Straus, Visiting Assistant Professor of Nursing
Wednesday, February 17, 2021
Watch it at DigitalCommons@Linfield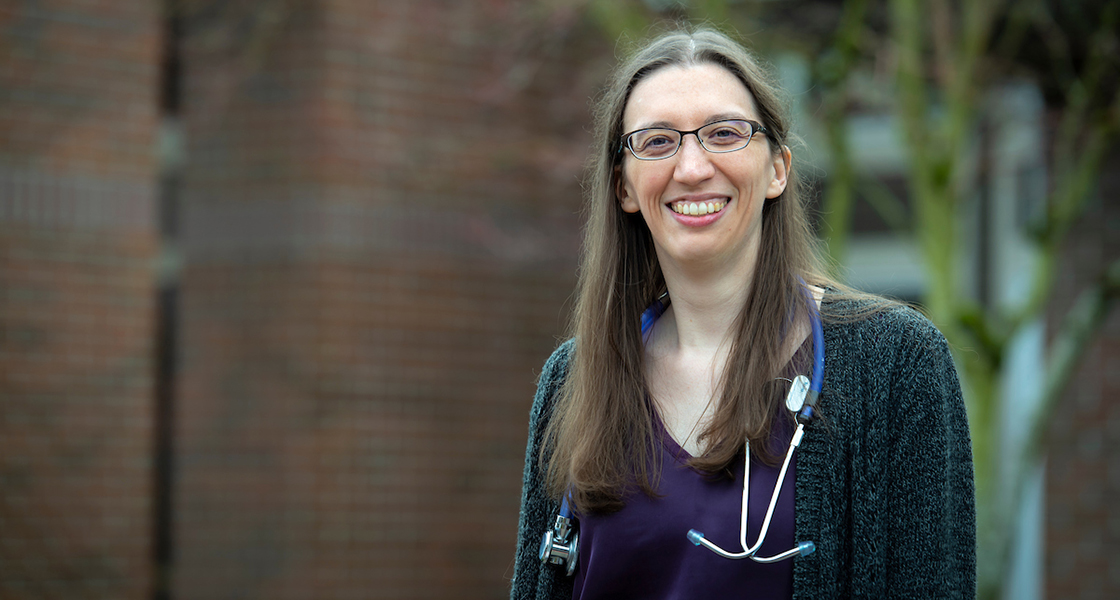 There is little question that the COVID-19 pandemic has made visible and amplified health and social inequities and experiences of exclusion for many individuals and groups in the United States and worldwide. Many disabled people and their families have been particularly impacted by the pandemic and, without consideration of the social factors influencing their experiences, may be at risk for further exclusion in (post)pandemic responses. In this presentation, Professor Straus will draw on her ongoing multi-country critical narrative research with disabled young people who use ventilators alongside interdisciplinary and digital media sources. She will explore individual and social narratives of disability and disabled people's lives during the pandemic and how we can learn from and leverage these narratives as we (re)imagine our future world.