About the Wildcat Food Pantry
The Wildcat Food Pantry was created to support Linfield students who are struggling with food insecurity. The student-run pantry stocks more than 40 different kinds of non-perishable foods and various hygiene supplies. You can also find more information here about where to access community resources regarding food insecurity.
The Wildcat Food Pantry is located on the first floor of Riley Hall and is accessible by swipe to students 24 hours a day and 7 days a week.
Three ways you can support our efforts
No one in our community should go to bed hungry due to lack of resources. Here are three simple ways you can help!
1) Swipe out hunger
Donate some of your meal plan swipes to fellow students in need.
2) Make a food donation
Help replenish the pantry. Food donations can be dropped in the box outside of Riley Hall 301.
3) Shop our wishlist
Anyone can select, purchase and direct-ship items from our Amazon Wishlist to help stock our shelves. This list is updated weekly to reflect our students' greatest needs. Feel free to share!
Student Voices of Service Leadership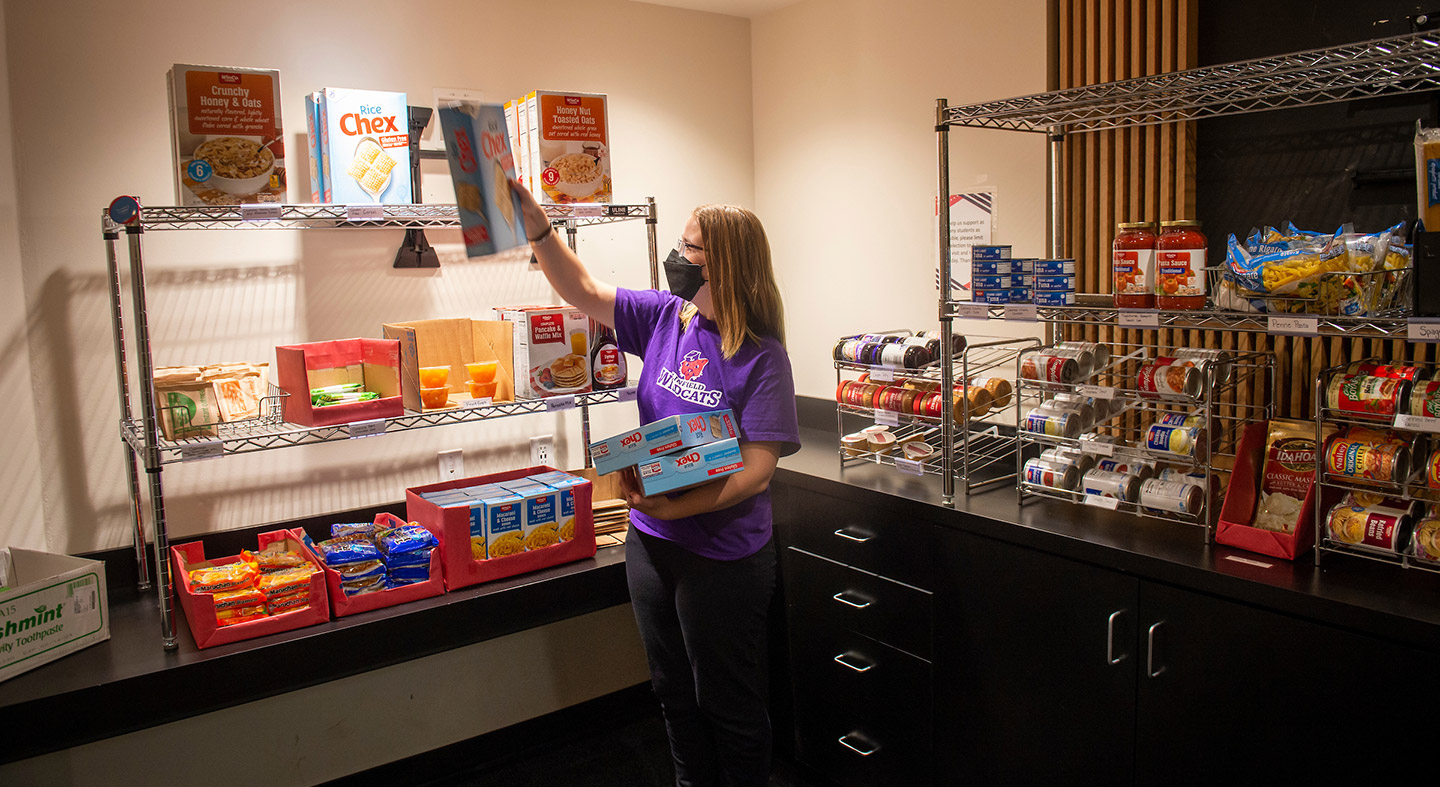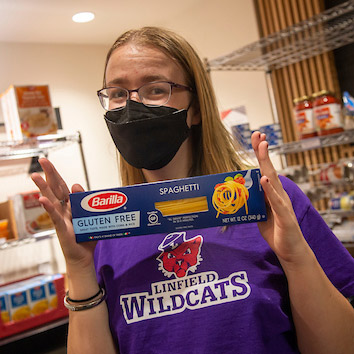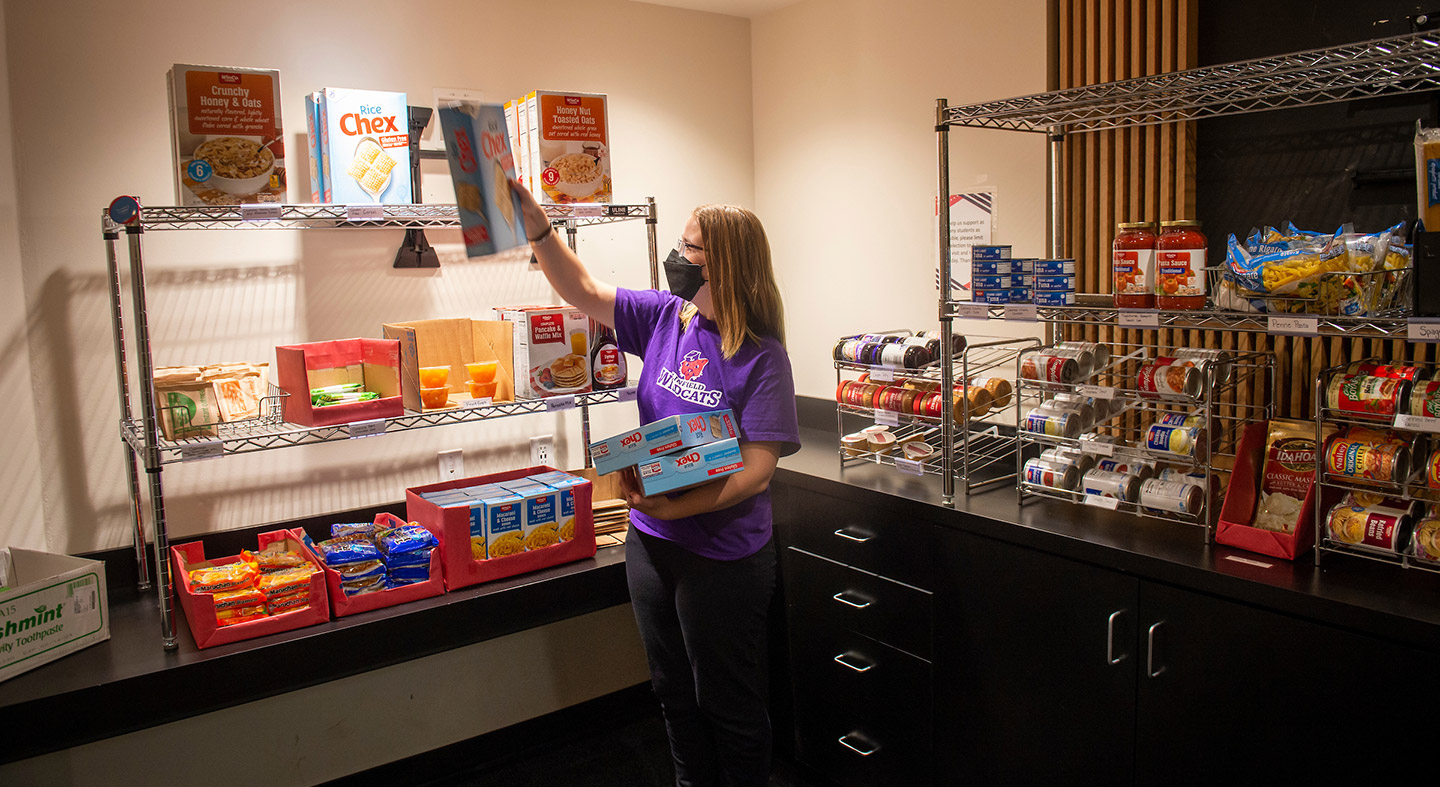 Unperishable Service
To avoid stigma, the Linfield food pantry gives students 24/7, ID-card access to supplemental food so that no student goes hungry. As coordinator, Isabella Dixon '25 manages the stock and resupplies the shelves.
Get involved
Please reach out for more information or if you are interested in getting involved with supporting the Wildcat Food Pantry!
Jeremy Richards
University Chaplain and Director of Service Leadership
Riley Hall
503-883-2259
jrichards2@linfield.edu